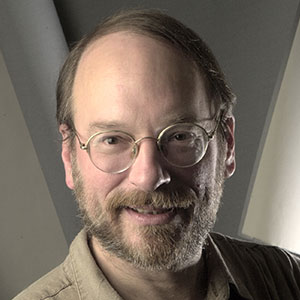 This year's NAMM show set records, and I don't mean vinyl. There were more people, more manufacturers, a more professional crowd, and with the North Hall in its second year, more space for exhibitors. The arc of progress continues, but the reality is that DAWs are pretty mature—so it's instructive to see what companies are emphasizing in their recent releases.
Compatibility
Most pro DAWs, and many video editors, support the AAF (Advanced Authoring Format) project transfer protocol as an alternative to the aging OMF standard; now Studio One 4 and Cubase 10 have added AAF support. Probably AAF's biggest advantage compared to OMF is preserving cuts and some other audio/video edits across platforms. While AAF won't transfer plug-in data or parameters unique to a program, it will preserve level, panning and automation data. With more engineers needing to be fluent in more than one DAW, the importance of AAF-based transfers continues to grow.
Exporting "stems" has also become more sophisticated in today's DAWs. You can often export tracks from time 00:00, with or without any processing/automation. For example, if you prefer a particular DAW for songwriting but another for processing and mixing, stem exports make this easy if AAF isn't an option. Furthermore, some DAWs embrace musicXML for sharing notation data—a great workaround for DAWs lacking robust scoring capabilities. XML can also facilitate transferring projects between audio and video programs (e.g., doing audio in Logic Pro X for Final Cut Pro X).
Compatibility also involves MIDI, and much of MIDI 2.0 (announced at NAMM, and the subject of a future column) is about compatibility and inter-gear communication—including the ability to recognize profiles of specific instrument types. Already, many DAWs can work with MIDI's new MPE (MIDI Polyphonic Expression) protocol, but now Cubase 10 provides an optimized, MPE-friendly workflow to accommodate MPE controllers such as ROLI's keyboards, the LinnStrument, and Keith McMillan's K-Board Pro4.
Parity
As soon as one DAW adds a previously non-existent feature, owners of other DAWs want it, too. Take Ableton Live's groundbreaking clip-launching paradigm, which Cakewalk, Mixcraft and now Digital Performer 10 have adopted. This validates what many considered a "niche" approach as being applicable to more than just live performance and dance music.
Or consider Cakewalk's Mix Recall function, which builds on the mix recall feature in old-school digital mixers. Cubase 10 has added similar functionality, while Studio One added VCA faders that originally appeared in Cubase—as well as the FX Chains that first appeared in Cakewalk. Often, companies up the ante when incorporating a competitor's feature. For example, Studio One lagged behind Cubase in implementing a MIDI-based Chord Track. Although Studio One's MIDI implementation is less evolved, it added the ability to work with polyphonic audio; Cubase's chord track works with monaural audio.
Of course, Windows users in particular are clamoring for VST3 compatibility. Not everyone is on board yet (e.g., Ableton and Native Instruments), but as more companies de-emphasize VST2, VST3 support will become essential.
As to Pro Tools' track count limitations in the face of other DAWs featuring unlimited tracks (although for those, your computer gets to define what "unlimited" really means), Avid's answer at NAMM 2019 is optional-at-extra-cost Voice Packs, each of which raises the number of simultaneous audio tracks in blocks of 128 voices. (However, note that the latest update of Avid's standalone Pro Tools Ultimate software increases the current maximum of 256 voices to 384 voices, without Voice Packs.)
The race for better time-stretching continues unabated as well. Digital Performer recently converted to Zynaptiq's ZTX PRO technology, while Cakewalk added zplane's algorithms to its existing iZotope algorithms.
Completeness
This trend began when DAWs bundled plug-ins to provide extra value. For example, Steinberg created VariAudio for pitch correction functions, and now includes an Audio Alignment program similar to Synchro Arts' VocALign. Digital Performer's collection of amp sims and guitar effects basically obviates the need for third-party equivalents. Most DAWs also include sample playback instruments and sample libraries. Finally, Magix Samplitude Pro X4 Suite includes mastering-oriented plug-ins, an audio cleaning and restoration suite, and for audio editing, a complete version of Sound Forge Pro.
The trend is going in two directions: Companies are bulking up their programs to keep existing users in the fold, while users are becoming more prone to using multiple programs Will these trends lead to a shakeout in a competitive industry, or increase the health of all DAW companies? I'm hoping for the latter.
Craig Anderton's new book series, the "Musician's Guide to Home Recording," is now available from Hal Leonard in softcover, and Reverb.com as a series of eBooks. Visit www.craiganderton.com for more news.