Los Angeles, California, January 31, 2023 — For decades, multi-Platinum producer David Kershenbaum relied on large-format Solid State Logic mixing consoles while crafting Grammy-winning hits for the likes of Tracy Chapman, Duran Duran, Joe Jackson, Bryan Adams and Supertramp. Determined to keep working when COVID-19 closed most commercial facilities, he sought out equipment that could deliver that familiar SSL sonic performance and built out a new private studio, installing a pair of BiG SiX SuperAnalogue™ compact mixing consoles and a Fusion analogue multi-processor.
"I have always worked and continue to produce in commercial studios with the finest analog equipment. In early 2020, as the pandemic was raging, it became almost impossible to continue producing in these facilities. I needed an alternative. I already owned a very extensive home ProTools rig but I was limited to only the "in box"system", says Kershenbaum, who previously owned a major commercial facility housing huge SSL consoles as well as a pair of two of the first AWS900 analogue desks to be delivered by SSL. ​ I wanted to find an alternative."
"Thinking about what I could do, as far as summing and getting more of an analog signal, I thought I would try an SSL BiG SiX. I loved it, so I got two and put them together," he reports.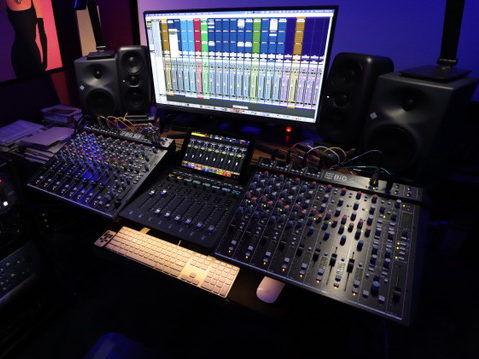 BiG SiX: an amazing value package
​Although he uses his BiG SiX consoles primarily to sum, the setup offers much more than 8- or 16-channel outboard summing boxes from other manufacturers, he observes. "It's a summing mixer with G Series compressors and EQ as well as converters and monitoring. It's an amazing value package, almost like a novel little console. I like the compressors on each of the four mono channels, but I don't tend to use them as much as I use the G-Series Bus compressor. I can really spread everything out, do all my submixing, and then put mixes through the BiG SiXes as a final, almost like a big outboard box."
As a producer, Kershenbaum took Duran Duran to a new level of popularity in 1982 with his dance remixes of several songs, including "Rio" and "Hungry like the Wolf," from the band's Rio album. His production work on Tracy Chapman's debut album resulted in sales of over 20 million copies worldwide. It became one of the very first albums by a female artist to sell over 10 million copies thoughout the world, selling 1 million copies in just two weeks after the release. ​ It also garnered three Grammy Awards and six nominations for the album, including Producer of the Year.
As a former record executive at major record labels and an entertainment entrepreneur, Kershenbaum established a group of companies encompassing five recording studios (including several rooms outfitted with analog SSL consoles), a film music supervision division and a music publishing company. "Today, along with working in the commercial studios, I can work effortlessly in my private home studio, doing online remote productions, sending stems out of Pro Tools, and summing them through my magic boxes – the two BiG SiXes. I set each track at unity gain and print the stereo mix back into the DAW. It's seamless," he says. "The artist or musician can be in Brazil, UK or anywhere in the world while I am directing the sessions from the comfort of my own home with fabulous SSL quality."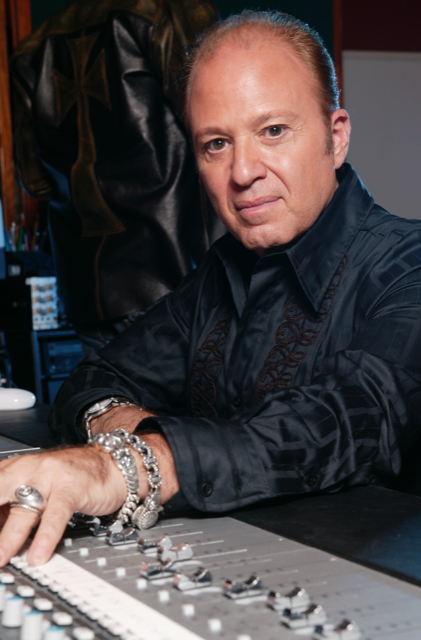 With SSL, everything has its place
​"The minute you put these BiG SiXes in the circuit things get glued together and sound great," he continues. "Everything has its place. It just sounds like a record. Everything sounds so great, so much like the 4000 and 9000 series consoles I am so accustomed to. I find that very pleasing," says Kershenbaum.
Kershenbaum initially set his room up with just a few pieces of hardware but a lot of plug-ins. "I have all the SSL plug-ins," he reports, including those emulating some of the SSL Fusion processor's six coloration tools. Curious to compare the plug-ins to the outboard unit, he organized a demo. "When you hear the box, it's almost like blowing a balloon up. All the print that was on the balloon just got bigger and there's more space between it; that's the only way to describe it. It basically does the same thing as the plug-ins, just in a much more pleasing way."
He adds, "The Fusion is very easy to use, very user friendly. You just basically do it by ear, add a little of this, a little bit of that, and all of a sudden it sounds great. You don't have to know anything about engineering, just what you like to hear. You can just wind it around until you find something that sounds good. It's really hard to get into trouble."
Whether he is using the Fusion hardware or the plug-ins, he says, "The ability to add saturation is an amazing thing, because you can do more with saturation than you can with EQ. It doesn't get brittle, and you can bring things forward without having to carve them out with EQ. I use that a lot. And I use the Violet EQ for a little touch-up at the end of the chain. A little bit of bottom and a little bit of top just opens everything up a little bit."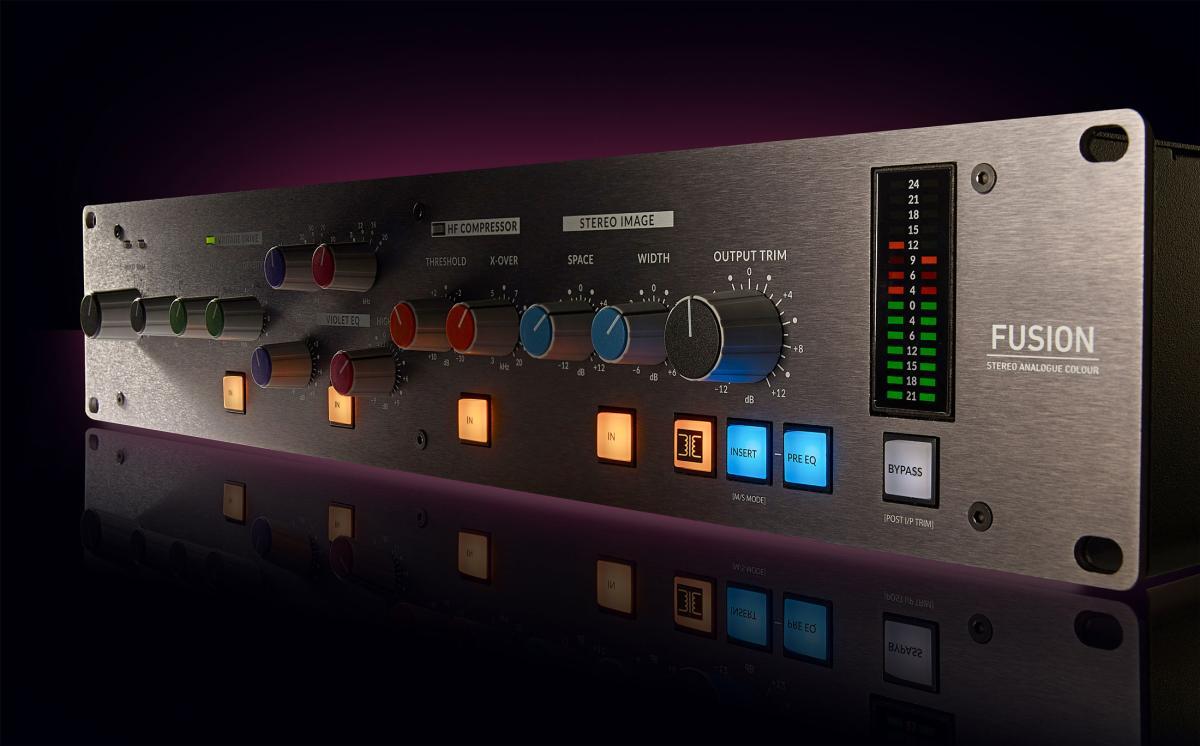 Before Kershenbaum installed his first BiG SiX he had a pair of SSL SiX CH 500 Series modules that he ran his mixes through. "The minute I put a mix through those modules, I thought, whoa, this sounds great! But then I thought, if that sounds so good, what happens if I'm able to really open everything up and do a lot more, and I had eight channels? So I got my first BiG SiX. Then, what happens if I have 16? So I got the second one," he says.
"I bought two of the AWS consoles when they came out, and if I had to describe this setup, it's very, very similar in sound to the AWS," he concludes. Plus, his system is less costly and takes up less space than a pair of large desks. "I didn't need a big console because I didn't require all those inputs. But what I did need was for it to sound like one. And I find with these BiG SiX consoles, the minute I go through them, I have the same warm, fuzzy feeling that I had when I went through the two 500 series modules."
About Solid State Logic
​Solid State Logic is the world's leading manufacturer of analogue and digital audio consoles and provider of creative tools for music, broadcast, live and post production professionals. For more information about our award-winning products, please visit: www.solidstatelogic.com.