LONDON, UNITED KINGDOM, January 30, 2023 — In-demand production sound mixer Paul Munro has built a career upon his ability to devise creative solutions to capturing high quality sound on set. Whether it's capturing the subtle dialogue nuances on Netflix's The Sandman, the heroic monologues and fast-paced quips on Marvel projects like Loki, The Black Widow, and The Marvels, or keeping up with the spur-of-the-moment artistry of auteur Steven Soderbergh, Munro's out-of-the-box way of working has enabled him to deliver results under pressure. To ensure that his gear can stand up to the rigors of his workflow, Munro has built a versatile production recording rig centered around Sound Devices Scorpio and MixPre-6 II recorders and A20-Mini Wireless Transmitters.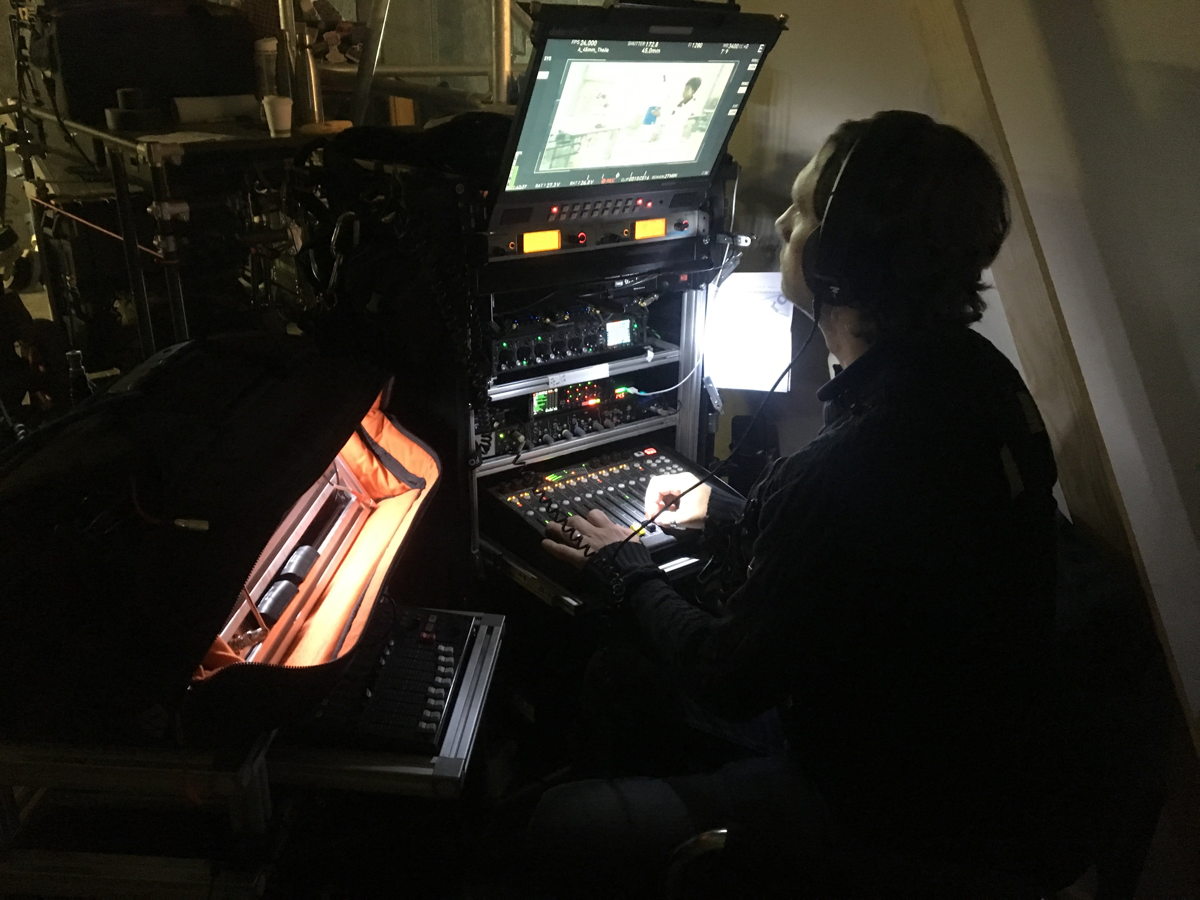 No room for error
​Although the work of a production sound mixer has never been easy, the demands on the profession have increased dramatically within the last few years. Between increasingly ambitious projects and the compressed production schedules of the post-COVID film and television industry, sound on set is facing more challenges than ever before. "The upside of the current state of the industry is that the work has mushroomed — there are so many productions going on at once and so many great new films and shows in the works," he explained. "The pacing of it all does leave very little room for error however, so your gear has to stand up to that and be perfect every time."
A longtime Sound Devices user, Munro has built a series of fixed and mobile sound rigs around the Scorpio and MixPre-6 II recorders. Having both enables him to tailor his setup to the needs of each production and ensure that he can deliver high quality audio regardless of the set he is working on. "When I first started mixing I envisioned 'the perfect trolly' — one sound cart that could handle any situation on any production," he said. "I quickly realized that there was no such thing given how different each project can be, so I shifted my thinking to the idea of choosing rock-solid recorders to serve as the centerpieces of a few different kinds of sound rigs. This is where Sound Devices came into the picture."
"Scorpio and MixPre-6 II are both self-contained, portable, and give me amazing sound no matter what the job. They've never let me down since I started using them and I can't imagine doing a gig without them."
Finding the perfect frequency
​Another key challenge facing Munro's work is successfully capturing wireless audio in a production world that is increasingly reliant on wireless devices. Having to navigate the frequency spectrum around wireless cameras, IEM systems, and video monitors in addition to the standard everyday RF interference requires careful coordination with his colleagues as well as the proper equipment to make the most of free frequencies. "I use Scorpio to scan the spectrum and ensure there aren't any problems when I work out a frequency plan with the crews on a shoot," he said. "The environments may be terrible for RF, but I can always find a clean frequency and know that I'll get exactly what I need."
Munro has recently added the Sound Devices Astral Series A20-Mini Wireless Transmitters to his kit and found them indispensable, as the compact transmitters are perfect for discrete fits on the spandex-wearing costumed heroes that he often finds himself working alongside. "You'd think that it'd be a nightmare to find something that fits those tight costumes," he said. "The A20-Minis are so compact that we're able to sew them right in and no one even notices that they are there!"
"You can take them into the worst RF environments anywhere in the world that you can find and they'll still record perfectly every time," he continued. "Gone are the days when you were left wondering if it was going to work. You're always able to find that perfect frequency."
For more information, please visit: http://www.sounddevices.com/
About Sound Devices
​For 25 years, Sound Devices has created premier audio equipment that helps sound professionals capture superior audio. The company's multi-track audio recorders, field production mixers and related equipment have been used on the sets of award-winning movies, TV shows, and documentaries. Sound Devices designs, assembles and supports its products at their Reedsburg, Wisconsin headquarters and their Madison, Wisconsin and Watford, UK offices.