Las Vegas, Nevada, October 31, 2022 — Silk Sonic, the multiple Grammy Award-winning smooth retro soul and funk super-duo comprising singer-songwriter Bruno Mars and rapper, drummer and singer Anderson Paak, returned for a third leg of their residency in Las Vegas on August 5. At front-of-house and monitors, engineers Chris Rabold and Ramon Morales, respectively, are once again using Solid State Logic Live L650 mixing consoles, which they integrated into their workflows for "An Evening with Silk Sonic" when the show opened in February 2022 at the 5,200-seat Dolby Live theater at Park MGM hotel and casino.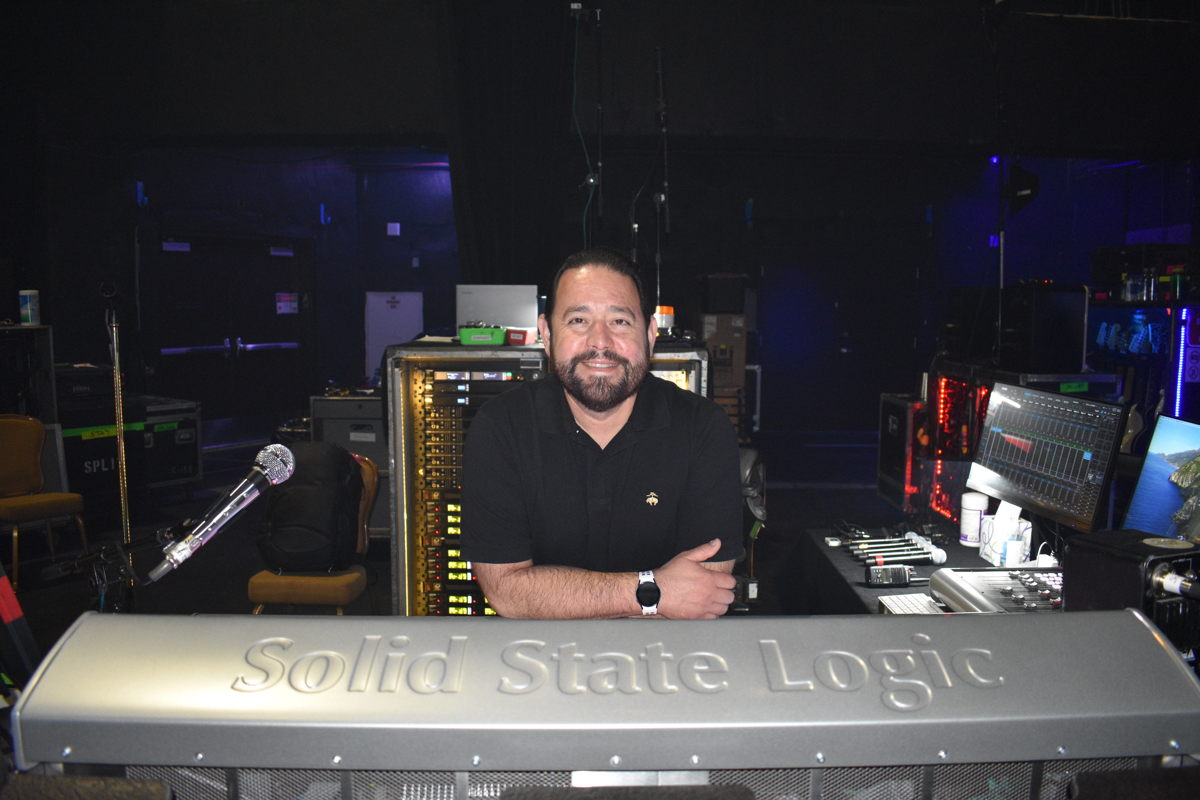 "I had been saying for a while that I wanted to change things up," says Rabold, who completed a four-year studio and recording industry degree program at Middle Tennessee State University early in his career before touring with Lady Gaga, Beyoncé, Kenney Chesney and Bruno Mars. "The amount of time and effort that Silk Sonic put in in the studio warranted a change on our end, too, so I needed to do something different that would, in turn, step things up."
Silk Sonic's dedication in the recording studio has not gone unnoticed by fans and their industry peers. Mars and Paak swept the 2022 Grammy Awards, winning four awards from four nominations in the categories Record of the Year, Song of the Year Best, R&B Performance and Best R&B Song for "Leave the Door Open," the duo's first single.
​
​Strong Legacy of SSL Live
​Rabold took an SSL Live L500 out on tours with Kenny Chesney in 2015, 2018 and 2019 and chose the L650 for Silk Sonic's Las Vegas residency primarily for its surface layout. "I prefer a center control section, with a bank of faders to my right. That's where the vocals go, particularly with Silk Sonic, where I have two lead vocalists and I'm juggling a lot of vocal parts. I need that hand to quickly maneuver stuff," he explains.
"The layout works great," agrees Morales, whose long list of credits includes Lady Gaga, Mary J. Blige, Ciara, Beyoncé and Bruno Mars. "And sonically, it just changes everything. It's so warm and it sounds great. Having the SSL bus compressor on subgroups just changes everything. The EQs and the dynamics on the SSL Live feel like the real deal," he says, and are very responsive to small changes: "I don't have to dig in to get the results that I need."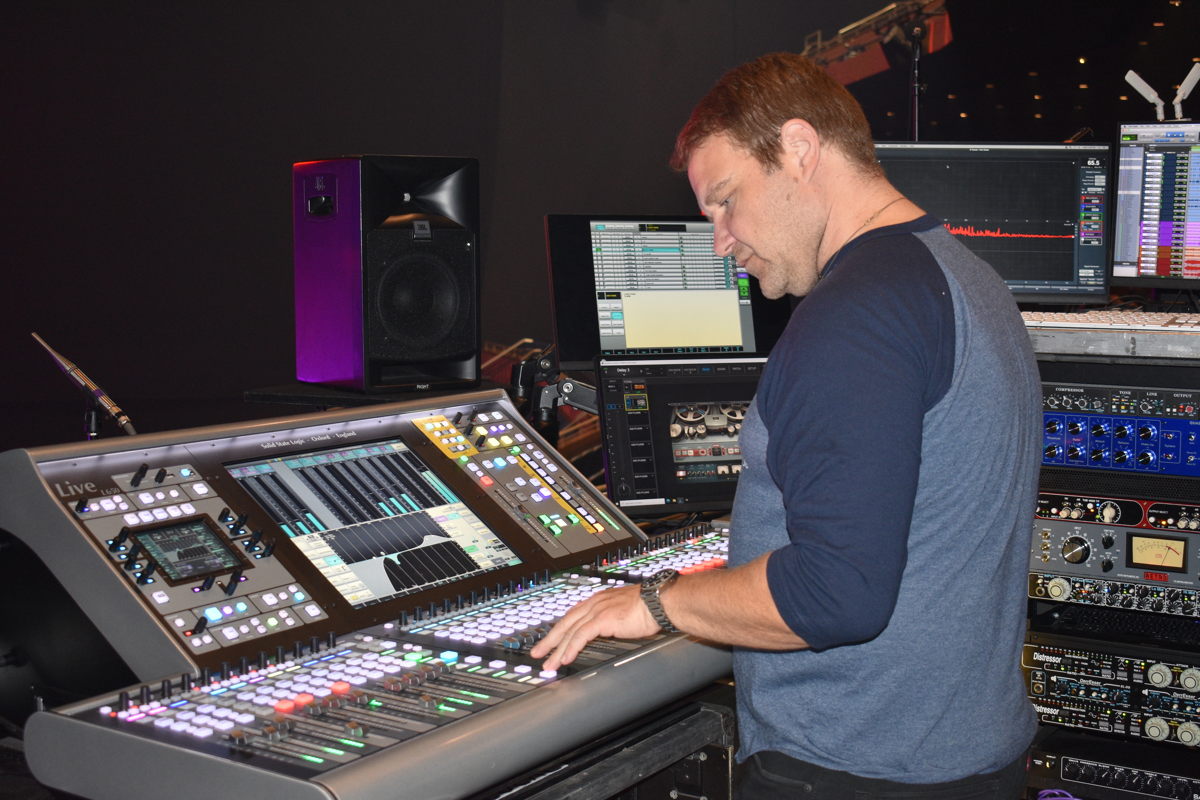 ​
​A winning set of channel processing
​Rabold is similarly impressed with the desk's channel processing: "There are two things that make the SSL Live such a win: the EQ and the dynamics. I think the onboard compressor is hands-down, by far — and nothing comes close to it — the best digital console dynamics section I have ever heard. With the SSL, the compressor is so good that I very rarely reach anywhere else. And the onboard EQ is so responsive. It's nice to put a 1 dB shelf in and really hear it. You're not going to +8 dB on anything — or, if you are, something is wrong!"
He continues, "The sound of the console — from the input to you listening back — has what I would describe as not only a solidity, but also a fluidity. It's just a very solid chunk of beautiful audio to work with, but it can bend. A lot of other desks, you get these very thin, almost interpretations of the sound you're trying to get, but it just never feels like it's connected, in a way. That is where the SSL Live shines, is just bringing that input in."
Graduating to the L650
​It was Morales who first used an SSL Live with Bruno Mars, with support from SSL Live Product Specialist Fernando Guzman, he reports. "I did a little run of promos with a small input list, maybe 28, with an L350. I thought, I really want to use this desk. Then Chris called one day and said, 'I think I'm going to go with the L650; what do you think?' I said, 'If you're going, I'm going!'"
Rabold has long favored another brand of console for most of his other clients. But to translate Silk Sonic's very specific sonic approach in the studio to the live stage, he says, he felt that the Live console was the way to go. "What they did with Silk Sonic in the studio is a sound that is not at all SSL-centric. But I know the quickest way to get to a sound of that merit would be with an SSL. I know what I would have to do on the other desk; I don't think I would ever get as close, and it would be a real pain. In other words, an SSL would get me there quicker."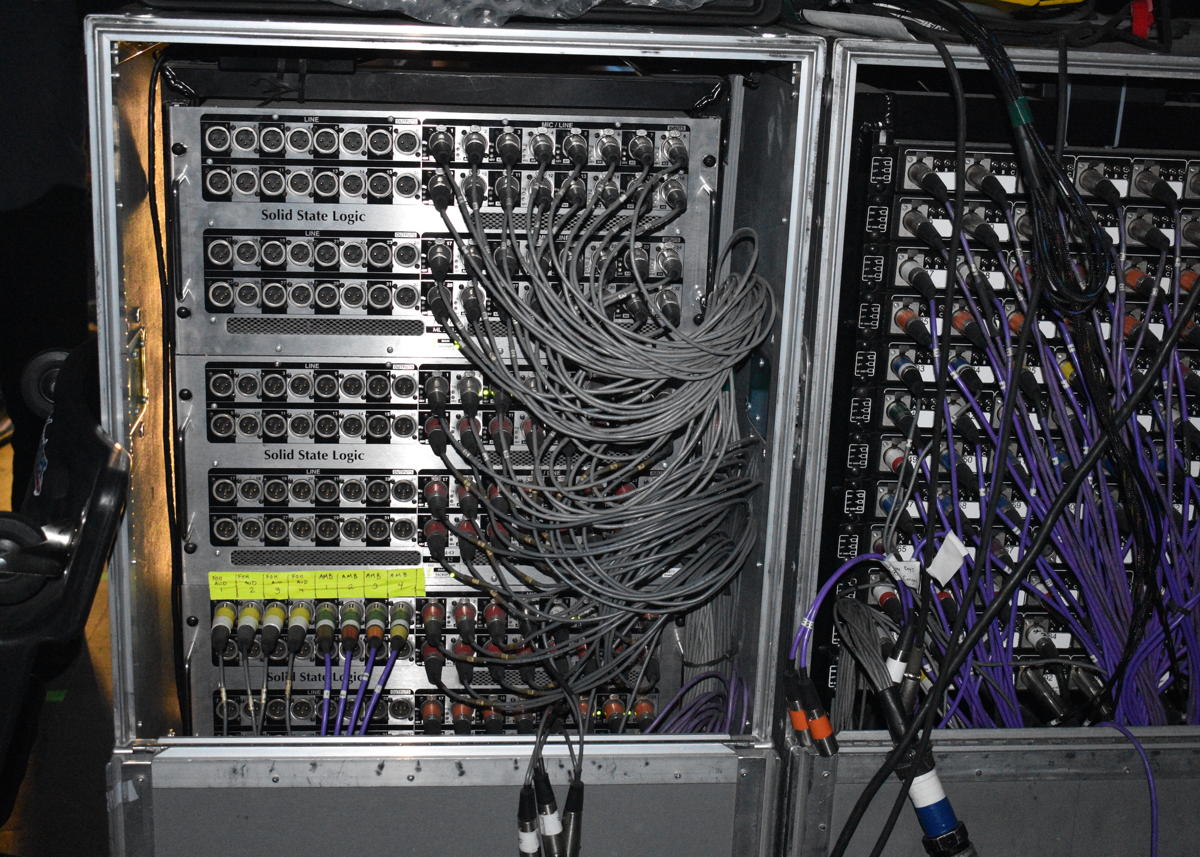 Best in class onboard DSP
​Although Rabold has long carried racks of outboard processing on tour, the devices that he uses varies, sometimes daily, he says. With the L650's extra horsepower now at his fingertips, he has a long-term plan to reduce his outboard equipment. "By the end of the year my goal is to just use the console and a smattering of outboard. No plug-ins, because I know the desk can do it. I know the delays sound good. Within the Effects Rack, I do really like the plate reverb; it's brilliant and it's so simple. It doesn't even have a pre-delay. You just turn it on and it's good to go."
Morales, too, relies mainly on SSL's onboard DSP. "I do use some of the onboard effects, which I like a lot," he says, including the plate reverbs. But having worked for so long with Bruno Mars, he says, he does still carry a hardware multi-effects processor and a couple of channel strips specifically for his vocals, because the singer is so used to the sound in his in-ears.
Morales generates about two dozen stereo IEM sends to the nine-person band and the techs, as well as mono feeds to sidefills and other locations. "I also drive all the talkback mics through an aux send between myself, front-of-house and everyone's ears. It's easier doing a shout mix with everyone on it; that way, I just turn up one fader," he says.
Rabold uses a certain amount of automation, he says, not between verses and choruses but song to song. "They're good players, and that brings consistency, and if they're consistent you can automate them. There's automation where you think there would be, like a keyboard or a pad, a non-natural source that's going to give me the same thing every day. It's usually just fader and mute automation but might have some EQ. And I use it for things like changing tempos for delays; there's a lot of reverb and delay."
About Solid State Logic
​Solid State Logic is the world's leading manufacturer of analogue and digital audio consoles and provider of creative tools for music, broadcast, live and post production professionals. For more information about our award-winning products, please visit: www.solidstatelogic.com.