Bristol, UK, February 6, 2023 — This Thursday, February 9, critically acclaimed electronic music producer and AV artist Halina Rice will be making her debut live performance in the metaverse. In partnership with Bristol and UK-based Condense, the first company in the world to stream live events into the metaverse, and L-Acoustics, creator of L-ISA Immersive Hyperreal Sound technology, Rice will appear as a 3D hologram visible in 360° and playing in spatial audio in Condense's virtual venue, The Blueprint.
​
​The performance, which will be live streamed and presented in 3D, will blend Rice's highly emotive electronic music with mixed reality visuals and will be presented as a binaural mix using L-ISA spatial audio by L-Acoustics. Since her very first show in 2016, Rice has been known for her immersive electronic music performances, extending the boundaries of what is possible combining music, art, and technology.
Who: Halina Rice, electronic musician and A/V artist
What: Metaverse livestream performance, powered by video 3.0 technology from Condense and presented using L-ISA spatial audio by L-Acoustics
Where: The Blueprint, Condense's virtual venue When: Thursday, February 9th, 8:00 p.m. GMT (U.K.) // 2:00 p.m. EST (U.S.).
When: Thursday, February 9th, 8:00 p.m. GMT (U.K.) // 2:00 p.m. EST (U.S.).
​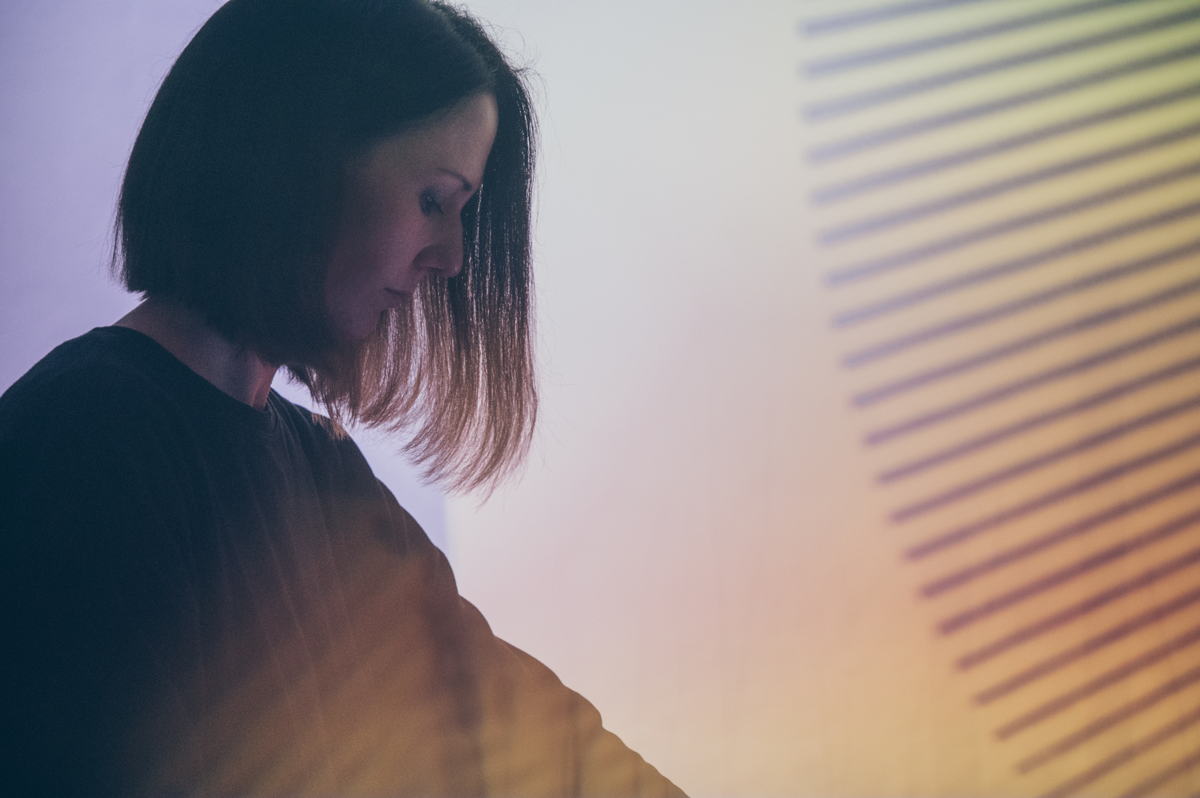 The event is free to join and accessible from anywhere in the world. When entering the virtual venue, users will be given the opportunity to choose or customize their own avatar and experience The Blueprint using a mouse and keyboard. To register for the event and for full instructions on navigation, key commands and troubleshooting, please visit https://www.condense.live/the-blueprint.
​
About Halina Rice
​Halina Rice is an electronic musician and AV artist internationally renowned for her vivid and eclectic style. Working at the boundaries of innovation, her sold out live immersive shows unite music, art and tech in an experience described as "part rave, part art-happening." In partnership with L-Acoustics she performs shows in spatial audio at venues including Abbey Road Studios and EartH, Hackney.
​
About Condense
​Condense is the first company in the world to stream real-world live events into the metaverse. Powered by video 3.0 technology, Condense's product enables content creators to stream live 3D video directly into online platforms, creating brand new audience experiences and revenue streams. The Blueprint is a new digital venue like no other, powered by video 3.0 technology. You can join a live event from wherever you are, via a laptop or desktop computer. Once in the virtual venue, you can move around the space as a fully customisable avatar, as if you were in a video game.
​
About L-Acoustics
​L-Acoustics is renowned for developing innovative sound systems and technologies that elevate the listening experience. Founded in France in 1984, L-Acoustics currently employs 500 team members worldwide, with headquarters in Paris, London, Los Angeles, and Singapore. Recognized for pioneering the line source array, L-Acoustics continues to shape the future of sound with solutions such as L-ISA Immersive Hyperreal Sound technology offering multi-dimensional audio for live productions and for recording. In recognition of introducing ground-breaking creative technologies, L-Acoustics was named one of Fast Company's Most Innovative Companies of 2020.
L-Acoustics sound systems can be heard around the globe in venues like the Hollywood Bowl and the Philharmonie de Paris, at the world's top-grossing festivals such as Coachella and Tomorrowland, and on tour with world-class artists such as Billie Eilish, Post Malone, Foo Fighters, and Jacky Cheung.