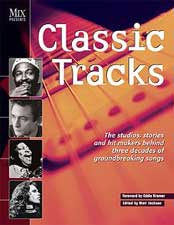 Even though Loggins & Messina scored only three Top 40 hits — hard to believe for those who grew up listening to them — the duo made an awful lot of noise with their 1972 debut album, Sittin' In, a wonderful blend of country rock and folk sensibilities that made them favorites on college campuses and in the heartland for a time. Sittin' In was originally intended to be a project that would bring singer/songwriter Kenny Loggins to the public with his own album. But producer Jim Messina, who had already enjoyed success as a member of Buffalo Springfield and Poco, had so much input on the album that it was decided to retitle the offering Kenny Loggins With Jim Messina Sittin' In. When the album sold in the millions, they officially became a duo for their next self-titled album. "Your Mama Don't Dance," "Thinking of You" and "My Music" were their three Top 20 singles, but L&M were also FM radio favorites for a number of years, earning airplay for songs such as "House At Pooh Corner" and this month's "Classic Track," their long, flowing epic, the Caribbean-flavored "Vahevala."
Read more "Classic Tracks"
Buy the book
At the time that Loggins was writing such Sittin' In classics as "Danny's Song," "House At Pooh Corner" and "Vahevala," he had absolutely no sense of the fact that what he was doing would ultimately define a moment in time in musical history. He was simply living in a $65-a-month duplex apartment in East L.A., with a songwriter's gig at ABC Wingate for $100 a week. Life was good for the 19-year-old fledgling writer, collecting pop bottles every Sunday to buy his weekly ration of peanut butter and refried beans. "When you're young, everything is ahead of you and it looks like a mountain you're going to climb," he reflects. "And it was."
As Loggins describes it, he was "on fire" with melodies and songs in those days, and writing came easily, including "Vahevala," which he composed with Dan Lottermoser, another songwriter with whom he shared the duplex until the hillside slid into Lottermoser's bedroom wall one day and he had to move. "Back in those days, I was such a hippie that if anyone was in the room while I was writing a song, I considered that energy to be important to the creation of the song and I might give you a songwriter credit.
"I don't mean to diminish Dan Lottermoser's contribution, but the truth is, Danny and I would stay up the night before, drink wine, get stoned and jam. I would tape the whole night and then the following day, I would go through four hours of cassettes and there might be a moment when we passed through an idea and I'd write a song based on that idea. With 'Vahevala,' the chorus — that simple one chord kind of thing — probably came through. So in that situation, in all honesty, he should have writer's credit because he was playing the guitar and we were jamming. Then the next night, he would come home from work from his straight job, and I'd show him the three or four songs he wrote," Loggins says with a laugh.
"As far as writing the lyric, people ask me, 'What is 'Vahevala'? It was just a sound that came through," Loggins continues. "It caught my attention because it sounded like a place, so I made it up like a fantasy island that this kid came from, where he would sneak off the boat and party with the neighbors and sneak back on before the captain saw him. It was total escapist fantasy. What is most remarkable to me, when I look back on it, is how much joy is in it. It's such an 'I love my life' song."
Messina liked "Vahevala" immediately because of its energy and feel, which was quite unlike Loggins' other more folky material, which Loggins presented to him during their initial dinner at Messina's house. Neither Loggins nor Messina can recall the exact moment their professional relationship shifted from producer and artist to two artists working together, but both have thoughts on the subject.
"When we got together, Jimmy began showing me his stuff," Loggins says. "We will never know how much of that was actually planned by Jimmy. He likes to paint it as if it was a mutual decision based on trading tunes, but knowing Jimmy over all these years, I think he had it in his mind, at least, soon after we first got together."
Messina set about forming a band for Loggins, mostly calling on favors from musician friends due to a lack of finances. ("There was no money and no record deal yet," Messina recalls.) Naturally, he touted Loggins' talent and told them if there was a commitment, there would be money later if, indeed, the project succeeded. He enlisted Merle Bregante on drums, Al Garth on violin, Larry Sims on bass, Jon Clarke on sax and oboe, Michael Omartian (who left right after the recording of the album) on keyboards, and of course, Loggins, who was green, to say the least. "He was a great songwriter and singer, but had absolutely no experience," Messina recalls. "He didn't even own a guitar. I had to lend him my Strat and I brought in my old Buffalo Springfield amps for the rehearsals."
When Messina took the demos to Clive Davis, he hoped his involvement would sell Davis on this unknown quantity. "I told him I thought the best way to go would be to create a concept album, like in the jazz days where it was one artist sitting in with another. I said I thought it was a good way to introduce Kenny to the audience I had already as an artist I was producing, but also sit in with him. It would give me the opportunity to go on the road with him and get everything moving for him — get him a manager, a road manager, all these things he had never had before. At first, Clive really resisted and said he didn't want to invest in a record where it was going to 'break up' after the first album. But he finally went along with the situation."
Loggins was fine with the "sittin' in" concept. "I knew we had something special and it wasn't a horrible thought to me to be a band. I could tell right away that the combination of Jimmy's Texas country Telecaster approach to my material was bringing something very fresh to the music. We definitely had Buffalo Springfield and Poco as a model, but my presence took it to another step because I wasn't from that history. I brought a folk and rock sensibility that he hadn't had before. The melding of those worlds is what made Loggins & Messina different."
Messina began "rehearsing the hell out of the band," as Loggins puts it, for three months before entering the Columbia Studios in L.A., where they completed all the tracks in a week, recording live, with Messina behind the board.
"My experience with Buffalo Springfield was that they did not rehearse," Messina says. "They came into the studio and said, 'Turn on the tape machine.' I realized how quickly you could eat up a lot of time and money if you weren't prepared. It is a lot cheaper to spend eight hours in a rehearsal hall than in a recording studio. That's why, when we went into the studio with all these complex arrangements and all the musicians we used, Sittin' In only cost $30,000 to produce. I know the style in which we worked frustrated and pissed off the musicians because they had to rehearse so much, but on the other hand, they're still earning royalties to this day," says Messina, who reveals that he and Loggins gave the musicians a piece of the pie for "going through the tough times."
For "Vahevala," Messina brought in Tommy Reynolds (of Hamilton, Joe Frank & Reynolds) to help with his concept of adding steel drums to capture the island feel he envisioned. "As I recall, he had grown up in Jamaica," Messina says. "I told him I wanted the guys to be able to play the instruments and told him there was one fellow I thought could handle it in particular: Michael Omartian. Tommy said to make it a full band, we'd need at least three [steel] drums, including a lead drum. He made these drums for us and showed them how to play them. I believe Michael played the lead drum, and Jon and Al played the others. Omartian, being the virtuoso he is, was able to pick up the sticks, and within a few hours, had it down. It took the song to a place where it wouldn't have ordinarily been able to go."
As he had with Buffalo Springfield and Poco, Messina brought Milt Holland in to consult, as well. "He was the extra man who didn't travel with us, but he was an ethnomusicologist and was able to bring different rhythms and things to the mix. The most difficult job of keeping the groove together is usually the drummer's responsibility, and I'd bring in this man who had eloquent time and put it in the drummer's ear, so it was like having a click track that has real feel, which freed the drummer up. It allowed me to take the grooves into areas that would ordinarily be unknown to us."
By the time Messina began recording Loggins, technology was changing. "The boards started changing and we were getting real pan pots. We could begin to experiment a little more," says Messina, describing the equipment they used. "We used all Neumann 67 microphones, Pultecs for EQ on voices, a UA 175, which is a tube compressor I still own today, 1176s for certain things like the bass, and we used a set of mono Teletronix [compressors] in stereo on the overheads to keep the cymbal mics from killing us if they got hit too hard. It replaced the compression inside the drums in ways that it would control the level and enhance it, but not necessarily compress it to the point to where it would create an effect," says Messina, who recalls the console as being custom-made for CBS. "It never was one of my favorite consoles, but it did contain some good components and they were all tube preamps."
When the first album was such a success, the record company asked if the twosome could remain as a duo. But, ultimately, the way the duo was formed created the demise of Loggins & Messina. "As artists, we pretended to be equals, but then the producer had the final say," explains Loggins. "The producer was Jimmy, which created an inequity that I think was the beginning of the erosion of trust in the relationship. We had separate record deals because he was already signed under his Poco deal and then I came in and signed a solo deal. Jimmy then renegotiated his solo deal during Loggins & Messina. We had two separate solo deals and then his deal was sweetened after Sittin' In, which Columbia Records should never have done. That fosters an inequity and mistrust. At that point, we were really done. I kept going as long as I could hold on to my hippie ethic, but inevitably, it would break us apart."
Still, Messina feels he fulfilled his objective in the partnership. "When Kenny first came to me, I think he was thinking of making a nice little folk record, but in my opinion, folk music had come to an end and I felt he needed to go to the next step, the next generation," says Messina, who is still recording in his own home studio, writing and performing. "I saw him being a star."
Messina was right. With a couple of decades of hits under his belt as a solo artist, Loggins has now released his ninth studio album, It's About Time, even though he had almost retired. "My son, Luke, who was seven at the time, said to my wife, Julia, 'If Daddy stops singing, he'll die.' It was unbelievable. I could see when he said it, some part of him went ahead in time and he freaked. We have an amazing connection. What I realized was I am a creative person and I have to stay creative for my own well-being.
"My goal is to write about the things that are happening to us now, those who have some experience in life."