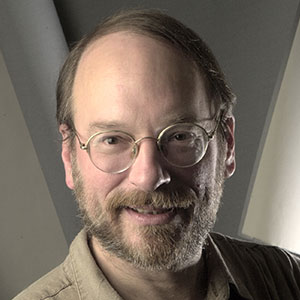 Has "the computer for the rest of us" become "the computer for an elite minority of us?"
About a year ago, the rumors started to fly regarding Apple switching away from Intel chips to ARM-based ones, along with anticipation about the upcoming Mac Pro. At the time, I wrote, "Apple is a consumer electronics company, not a computer company. We don't use consumer machines: they're today's equivalent of yesteryear's mainframes. I may be very wrong, but I don't see any reason for Apple to jettison Intel's powerful chips in their most powerful computers. Creating silicon at that level for a fairly insignificant product line (single-digits revenue share) doesn't seem worth it."
And after describing potential scenarios for how Apple would proceed with the Mac Pro, I added, "The best option for pro audio is that Apple follows through with its 2019 modular computers, which are so good, they reignite the Mac Pro line. They continue to use powerful Intel CPUs even while the consumer devices become more ARM-oriented … and given that pro machines are big investments, Apple makes them expandable so they can have a longer lifespan. They need to get the design right only once, and the computers can coast for years yet still keep people happy."
Craig Anderton shares his thoughts on…

Software Tech: Will Podcasts Elevate the Small Studio?

Software Tech: Recovering from OS Meltdowns

Software Tech: Remote Possibilities
The new Mac Pro has been announced, and as usual, people are cheering like fanboys, or wringing their hands, or saying how Apple got it all wrong, or how Apple made another genius move, or … you know, the usual pundit stuff. But yes, Apple is still using Intel chips for its pro line and yes, Apple is asking pros to make big investments in something that will, at least in theory, have a longer lifespan. We could just say "case closed" and move on—but look past the obvious, and the new Mac Pro is telling us how Apple's next moves may affect pro audio.
The high price will exclude the enthusiast Mac owners who kept Apple afloat in the late 1990s, prior to Microsoft's $150 million investment in Apple. Realistically, though, the enthusiasts haven't mattered much to Apple's computer sales since the iPhone became a dominant platform. Professionals are a different story, because for those beholden to the tyranny of rendering, a $6,000 starting price is of little consequence—the machine's computing power will save enough time to cover the premium price. For Mac users working with video and animation, the new Mac Pro is a dream come true. And those whining about Apple forgetting about "the little people" have short memories: In the early '90s, the Macintosh IIfx cost around $10,000—for a 68030 running at 40 MHz, with a maximum 128 MB of RAM.
But for someone running Logic Pro X, is the Mac Pro worth $6,000? Maybe—assuming it doesn't run into the issues that plagued the 2013 Mac Pro. It's like a sports car: You may not be able to get on I-95 and wind it up to 120 mph, but when you need to accelerate around an S-curve, you can. If you have the $6K (remember, that's the starting price), go for it—but if the Mac Pro is overkill, what's the alternative?
Your choice is a laptop (MacBook, MacBook Air or MacBook Pro), Mac mini or all-in-one iMac. The iMac Pro starts at $4,999 so it's not exactly inexpensive, and you're paying for graphics power that's not essential for audio. It also may not have the monitor you want (and, of course, doesn't have a touchscreen). A laptop is—at least for me—not really suitable as a primary studio computer because I need to hang so many peripherals on it. However, the Mac mini can be more powerful than many people realize, if you're willing to pay for it. Upgrading the $1,299 i7-based version to 64 GB RAM and a 1 TB internal SSD brings the price to $2,899, but then again, you have four Thunderbolt ports for hosting multiple displays, PCIe docks, expansion, etc. The Mac mini can be a very powerful machine for audio applications.
Want more information like this? Subscribe to our newsletter and get it delivered right to your inbox.
As a result, I doubt Apple will do a downgraded Mac Pro in the $2K to $3K range. Windows has been dominating that price point, and as of May 2019, has an 87 percent market share in desktop/laptop operating systems, according to www.netmarketshare.com. Apple will retain its high-end users, and continue to play Porsche compared to Windows' Volkswagen … while offering a luxury Volkswagen in the form of a Mac mini. Despite the naysayers, Apple still has something for everyone.
Craig Anderton's new book series, The Musician's Guide to Home Recording, is available from Hal Leonard in softcover. Visit www.craiganderton.com for more info.