Finally! When I saw that this plug-in was coming out, I couldn't wait to get it into a session. Having used the hardware unit for many years, I knew what it was capable of. Even though it was originally released in 1986, there is still something special about the good old '480. Of course, UA did it right, modeling the new release after an all-original "Golden Unit" and using the quirky, fader-driven LARC (Lexicon Alphanumeric Remote Control) as the interface. However, the Lexicon 480L plug-in offers an enhanced parameter display and additional software-only workflow enhancements that make it an instant classic.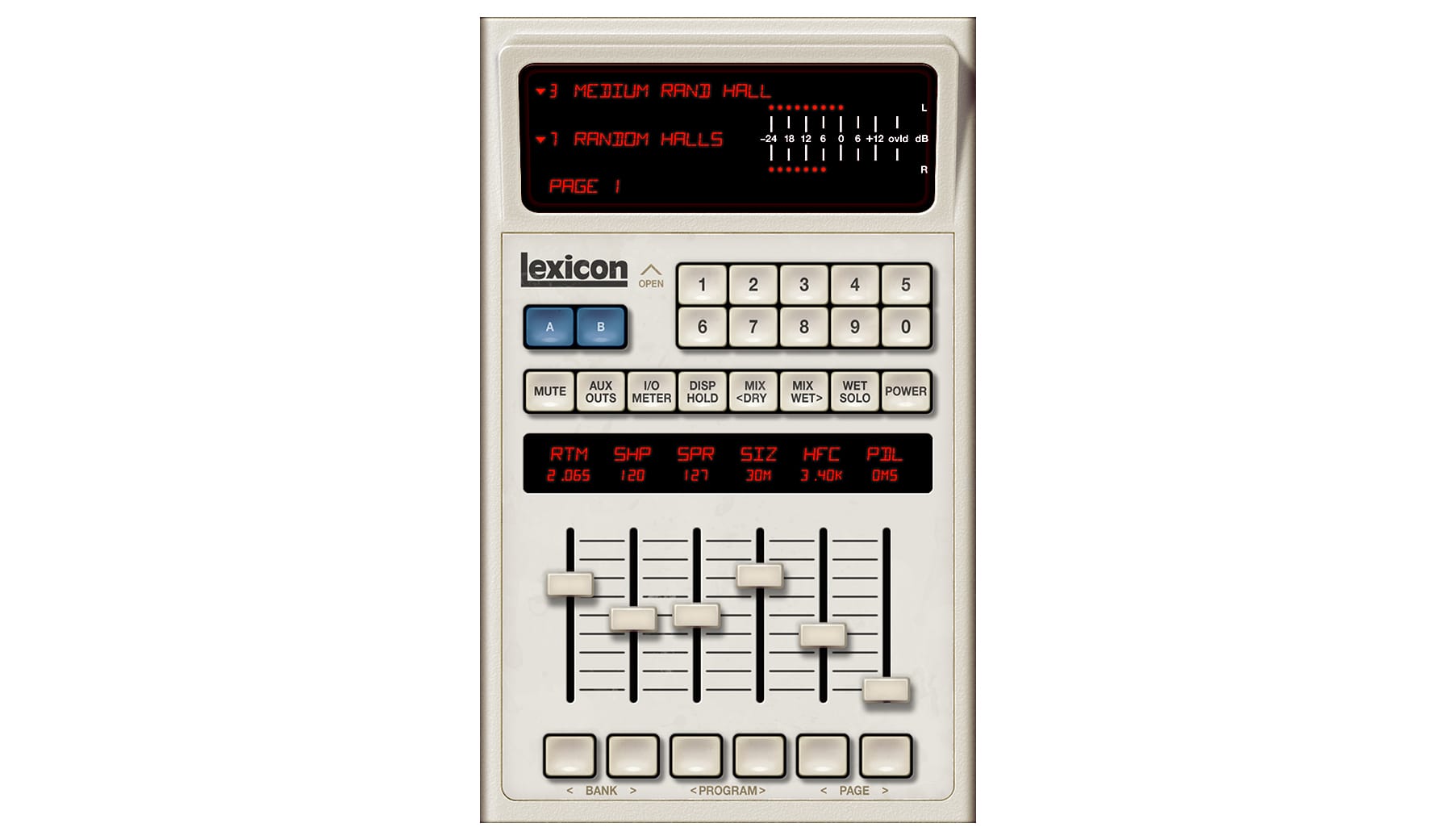 It's important to understand that this is not just a reverb—it's a multi-effects unit. Aside from the reverb, it features all the releases from the unit's final software version, 4.10, which includes Reverse, Doubling, Chorus and Tremolo. The Banks include Halls, Rooms, Wild Spaces, Plates, Effects, Twin Delays, Random Hall, Random Spaces, Ambience and Post Ambience. There's also a great collection of presets from a host of folks including Richard Chycki, Jackknife Lee and Spike Stent.
I've always loved the 480's plates, and to me, these sound spot-on, especially on vocals. But I like to customize my reverbs and have found it useful to pull all the faders on the remote down to zero, then start pushing them up one at a time. When you grab a fader and move it, the display will let you know (at the bottom of the window) what parameter that is. In just a few minutes you can create some superb original sounds and save them as your own presets. I made one setting that had a full 56 seconds of reverb (for extremely long pad swells).
In general, what I like about the 480L plug-in are the same things I liked about the original: its depth, warmth and clarity, with a bit of edge.
Universal Audio | www.uaudio.com