REEDSBURG, WI, February 14, 2023 – In November, Sound Devices launched A20-Nexus, a true diversity wireless receiver that pushes beyond the capabilities of traditional audio receivers by offering advanced features like a 470-1525 MHz tuning range with SpectraBand, remote control of transmitters via NexLink, real time spectrum analysis, and a full eight channels in a half-rack unit. The A20-Nexus receiver is also a boundary-breaker due to its ability to be increased to 12 or 16 receiver channels with the new A20-Nexus 4-Channel Expansion License, which is now available for purchase or for rent.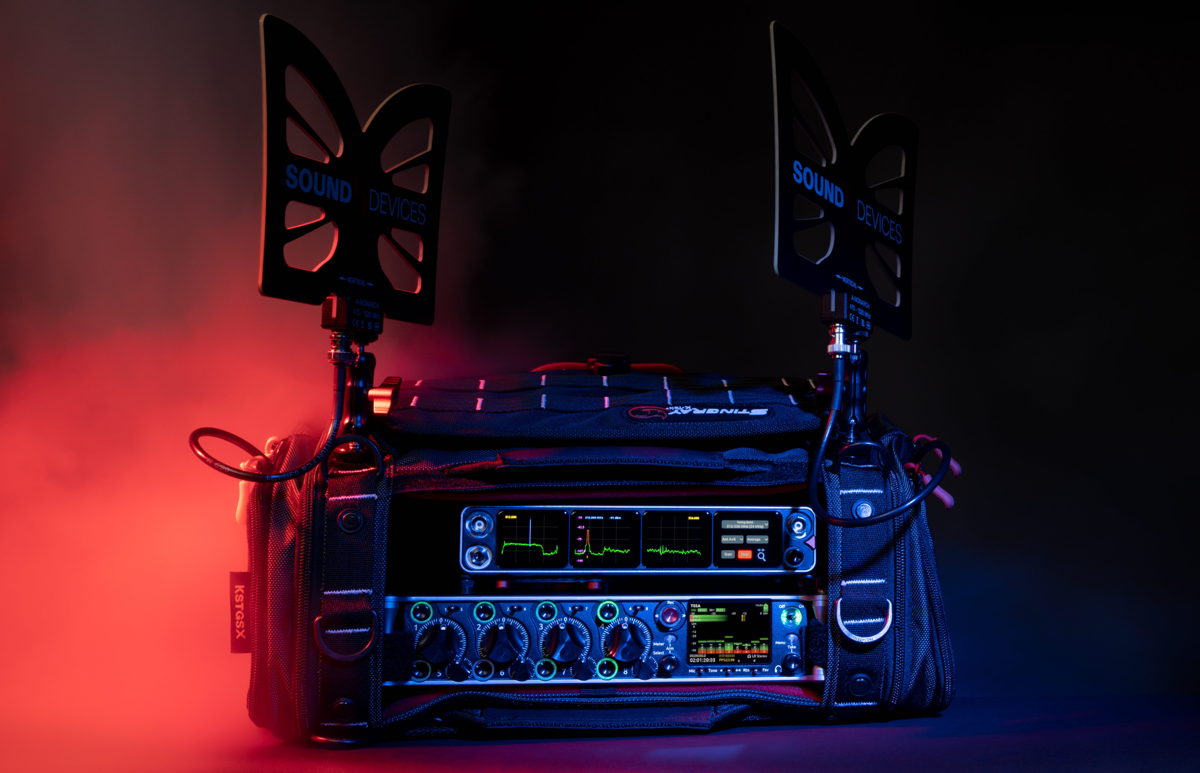 The purchased software licenses are a good fit for productions that consistently need the higher channel counts in a compact footprint packed with powerful features – without additional hardware. The perpetual license is available for $2500 USD for an additional four receiver channels. By purchasing a single 4-Channel Expansion License, the A20-Nexus can be increased to 12 channels, and a second License purchase expands the A20-Nexus receiver to its maximum 16-channel capacity.
Sound Devices is also offering rental options for the additional channels: one option for 7 days of an additional four receiver channels at the cost of $250 USD, and one option for 30 days of four channels at $850 USD. "These rental licenses are perfect for sound mixers who want to temporarily increase their receiver channel counts," says Sound Devices Director of Product Design, Paul Isaacs. "If there's a particular gig where you need more than the eight channels you use every day on your A20-Nexus, you can get an additional four or eight channels for the run of the show and then go back to your usual channel count. You get maximum convenience without committing to a long-term upgrade."
The rental versions of the A20-Nexus 4-Channel Expansion Licenses are only available via Sound Devices' online store. The permanent licenses can be purchased both in the online store and through Sound Devices' approved resellers and distributors.
For more information on the A20-Nexus 4-Channel Expansion Licenses, the A20-Nexus multichannel receiver, and all of Sound Devices' innovations, please visit www.sounddevices.com.
About Sound Devices
​For 25 years, Sound Devices has created premier audio equipment that helps sound professionals capture superior audio. The company's products have been used on the sets of award-winning movies, TV shows, and documentaries. Sound Devices designs, assembles, and supports its products at their Reedsburg, Wisconsin, headquarters and their Madison, Wisconsin, and Watford, UK, offices. For more information, visit www.sounddevices.com.