Dutch Artist Records "The Memphis Soul Sessions"
Dutch chanteuse Sue Moreno, known for her renowned career in Americana, Jazz, and Classic Country music, recently mastered her new album, "The Memphis Soul Sessions" at Bernie Grundman Mastering in Hollywood. Paul Grundman, son of the founder and a well-known mastering engineer in his own right, mastered the historic Memphis recordings.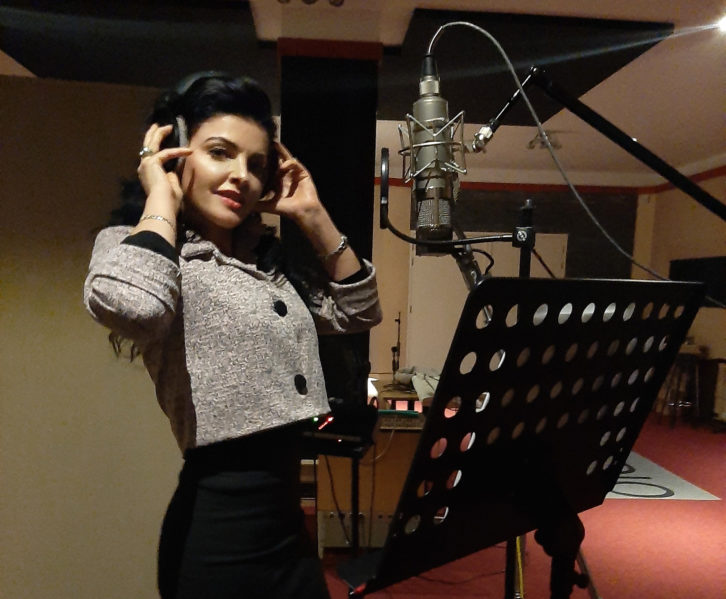 Sue Moreno is seen recording vocals with a Neumann U47 microphone through a Neve 1073 pre-amp.
"After going through personal loss and some very emotional times," Moreno explains, "I decided to pick myself up and start working on this album, a very personal record. I decided to go back to the States where I first discovered my musical inspiration. 'I'm Here' is the first single and it's a prayer from the heart, translated into song. I also wrote my first gospel for this album, 'Let's Rejoice.' It's got that unmistakable Memphis vibe with choir and claps. The Memphis Horns underline the emotion."
Recorded on 16-track analog tape at Memphis Magnetic recording studios, Moreno's team worked with vintage equipment (formerly at Nashville's famed RCA Studio B and the Grand Ole Opry) as she teamed up with musicians of legendary Hi Rhythm and Stax records fame. Mixing and final production was done by Moreno's team at Legacy Studio in the Netherlands with engineers Joram Pinxteren and Dennis Letnom.
"Those legendary musicians for Hi Rhythm and Stax Records and the 'Memphis sound,' who worked closely with artists like Al Green and Isaac Hayes, decided to get together one more time to work on my album," Moreno continues. "We have LeRoy Hodges on bass, Lester Snell on piano, Joe Restivo on guitar, George Sluppick on drums, Rev. Charles Hodges on Hammond, the sensational Barnes Brothers on backing vocals as well as the Masqueraders.
Sue Moreno is seated at a 1970s Sphere Eclipse A console, formerly used at The Grand Ole Opry.
The recording console at Memphis Magnetics is a Sphere Eclipse A with 28 channels of Class A transformer-balanced preamps. Recording was done to a vintage Ampex 2-inch 16-track recorder.  Learn more at: memphismagneticrecording.com
"This album is simply amazing," says mastering engineer Paul Grundman, "as is the story of Sue losing her mother and then deciding to do these old style songs of worship in Memphis with the original musicians. Sue's team in the Netherlands really came here to find that unique musicianship and were able to record some of the best soul music I've ever heard. Sue and the players reached so high and they nailed it, making my job very straightforward. It was all there; I just brought in some subtle touches in the final mastering."
Learn more about Sue Moreno and hear the single, "My Angel watches Over Me": https://www.youtube.com/watch?v=4azHPk3_HSg
ABOUT BERNIE GRUNDMAN MASTERING
The name Bernie Grundman is synonymous with Mastering. His world-renowned facilities, responsible for a consistently large percentage of chart recordings, were launched in 1984. In 1997, Grundman opened his Tokyo mastering studios and in 1998 relocated to expanded facilities in Hollywood. Bernie Grundman Mastering in Hollywood is a complex of six studios, including dedicated 5.1 Surround and Lacquer Cutting rooms. Virtually any analog or digital format can be played back thanks to a deep inventory of modern and legacy equipment. The facility provides high quality vinyl masters, pre-masters for CD, and file masters for standard and high-resolution digital distribution and streaming. https://www.berniegrundmanmastering.com/