Atlanta, GA, September 20, 2022 — With an abundance of projects on his plate at any given time, electronic musician Richard Devine continues to adapt and evolve his workflow with processes and tools to help him achieve a high quality sonic result faster. His most recent equipment acquisitions include several of SSL's 500 series units, which he uses across each phase of his projects. These include the new SSL ULTRAVIOLET Stereo Equaliser (UVEQ), the G Series Bus Compressor, VHD+ Pre and the E-Series 611EQ parametric equaliser. These sit within a 500 series rack alongside his SSL SiX desktop mixer, which also sees plenty of action every day. ​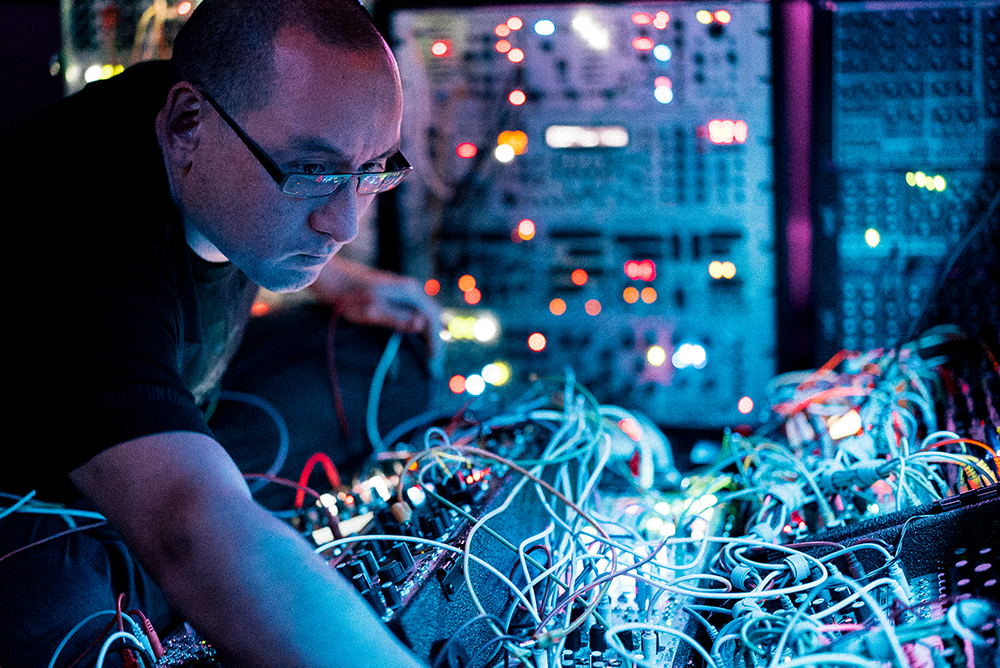 While Devine is equally fluent in both the analog and digital domains working in his meticulously appointed home studio, he is drawn to the sound of classic analogue circuitry. "There is just no comparison to having the real analog circuitry. To my ears, it has a more organic sound quality and is more pleasant to listen for longer periods of time." ​
In any given week, Devine may be juggling multiple projects including video game soundtracks, TV commercials, web environments, application interfaces and a bevy of Dolby Atmos mixing projects — including his own new album, which is currently slated for release next year. ​
SSL UltraViolet EQ: 'silky and buttery'
​The latest addition in his 500 series rack is the new UVEQ processor, a two-band parametric EQ derived from the revered SSL Fusion processor. "I have two of the VHD+ Pres — these go right into the UVEQ, and then finally into my G Series Bus Compressor. This is my all SSL analog chain, and I love this combination," he says, saying that it imparts a smooth and elegant sound. "With its two bands and the linear phase shelving EQ, the UVEQ is just so silky and buttery. I love that you can select among five frequencies for each band, and it also has a high pass filter and a true bypass switch for A/B-ing sounds. It blew me away like all of SSL's other stuff — instant quality with minimal effort."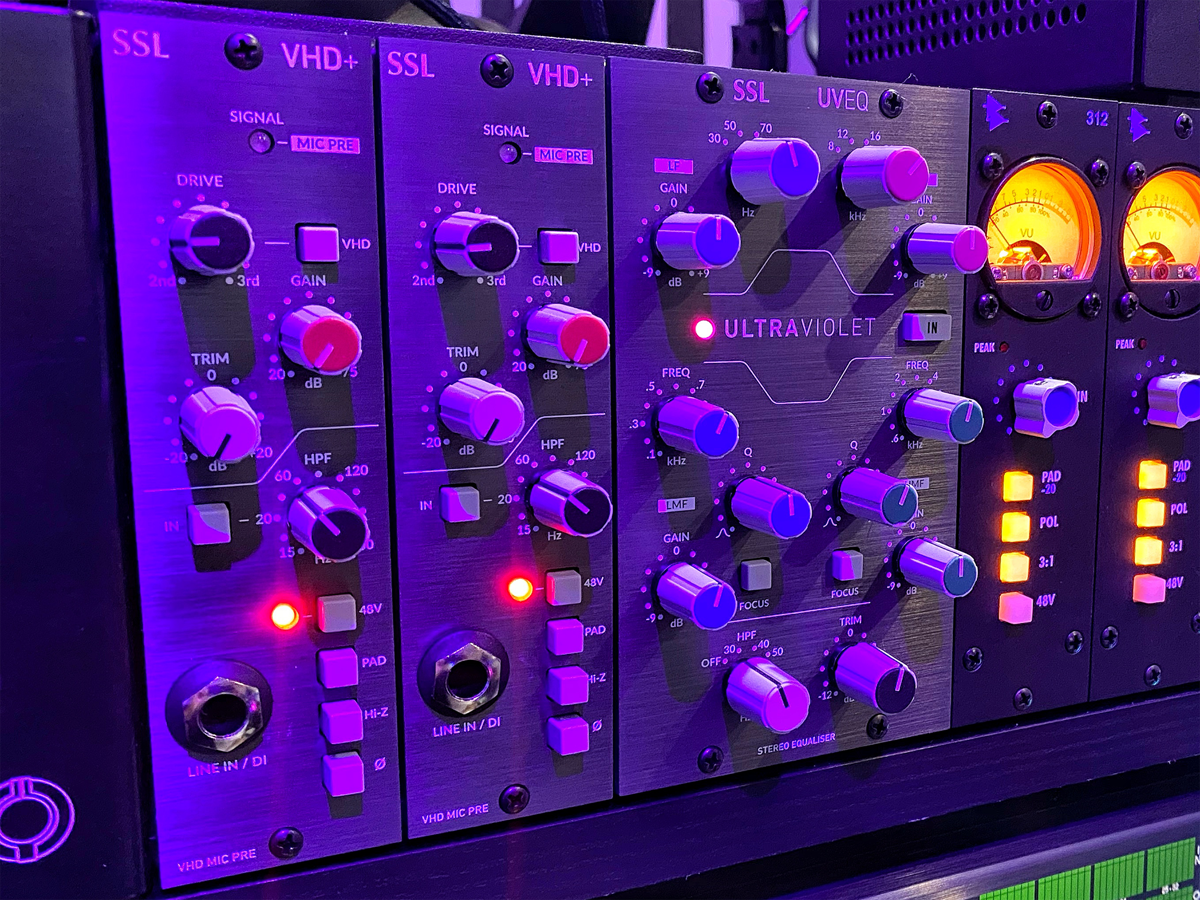 Devine says he often runs a 808 drum machine through his EQs to help discern sonic parameters and overall capabilities. "I got my 808 in the early '90s, so I know it really well," he says. "For gear testing, it hits all the marks and can go from very low frequencies to very high frequencies, from the kick, up to the high-hat and the clap." His first test of the UVEQ was to program a beat with the 808 to understand its sweet spots: "Having the multi-band ranges really helped me get a really beefy low end. Also, it didn't destroy the original sound character — it just added a polish and that SSL professional finished type of sound."
611EQ: imparting the classic SSL E Series vibe
​Devine also uses two of SSL's 611EQ 500 series 4 band EQs as his 'workhorse' EQs during the recording phase: "I tend to use these for tracking percussion, guitars, synthetic bass and my modular synths," he explains. He says he originally purchased one, but soon acquired a second so he could apply EQ in stereo pairs going into the DAW in addition to his mono sources. "The 611EQ is just awesome and it can handle any task that I throw at it. I use the high frequency shelving band, which you can switch into a bell curve response for maximum versatility," he says. Devine appreciates the 'brown knob' and 'black knob' style EQs, which he is already well familiar with, having worked on SSL E Series consoles for years with several other clients.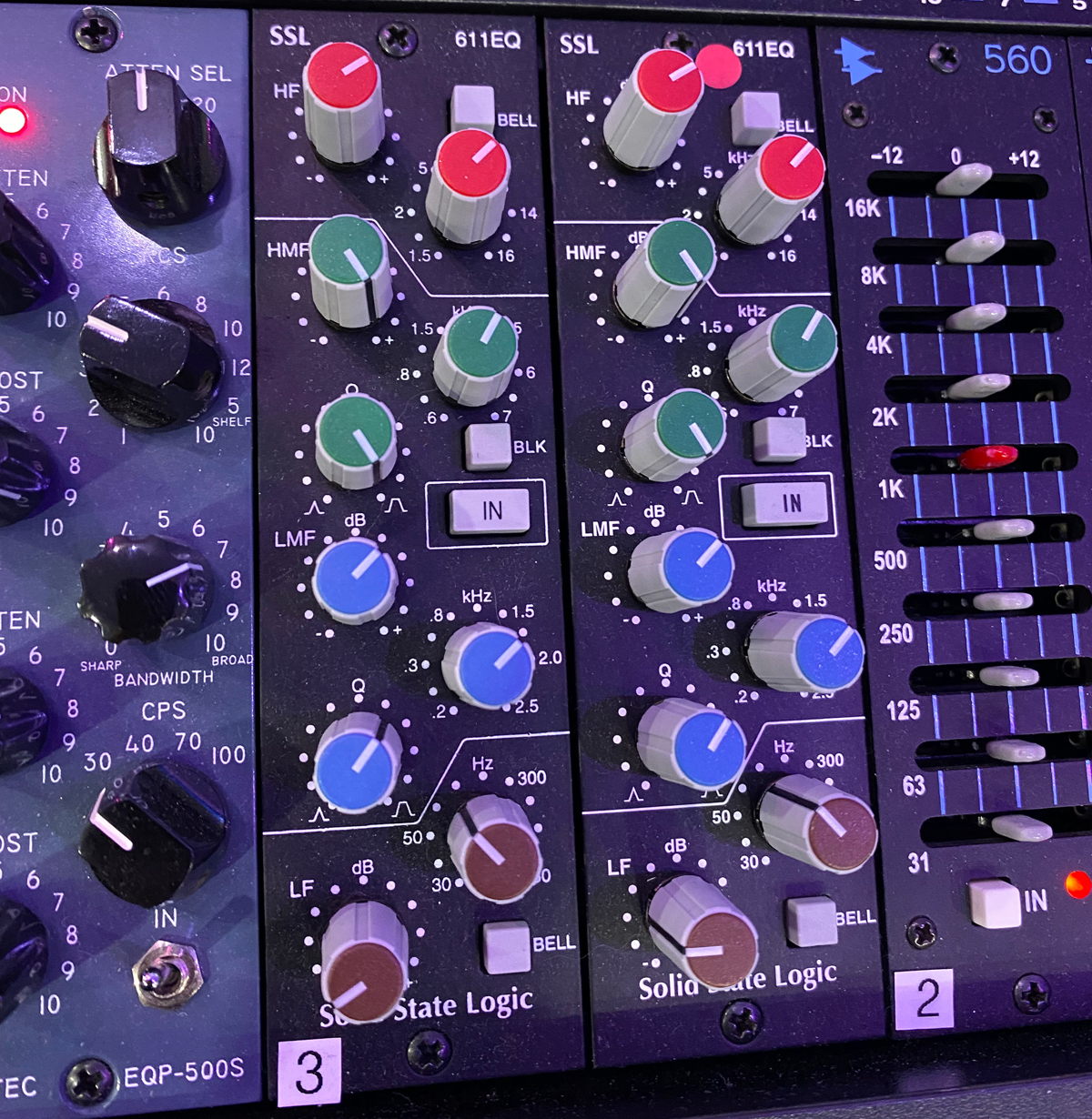 "The black knob is pretty cool because it is really aggressive — great for more modern / EDM music, film trailer stuff and sound effects, or video game stuff that I work on when I am tracking," he says. The black knob EQ — which SSL developed in the mid '80s — helps him take control of the low end for more punch when it is warranted: "It gives you a much tighter reign over lower frequencies, so you can really gun it if you want."
All hail the G Series Bus Compressor
​As with many artists around the world, Devine recognizes the sonic quality of the SSL G Series Bus Compressor, which has graced the center section of so many classic SSL consoles over the years. Now available in a recently updated 500 series rack format, users can now apply the special 'glue' of the G Series Compressor in almost any signal chain. "That compressor is my favorite stereo bus compressor of all time — it is just a sound I am so familiar with," Devine says. "So many of my favorite records were mixed on SSL consoles with that compressor and it has such a distinctive sonic signature to it."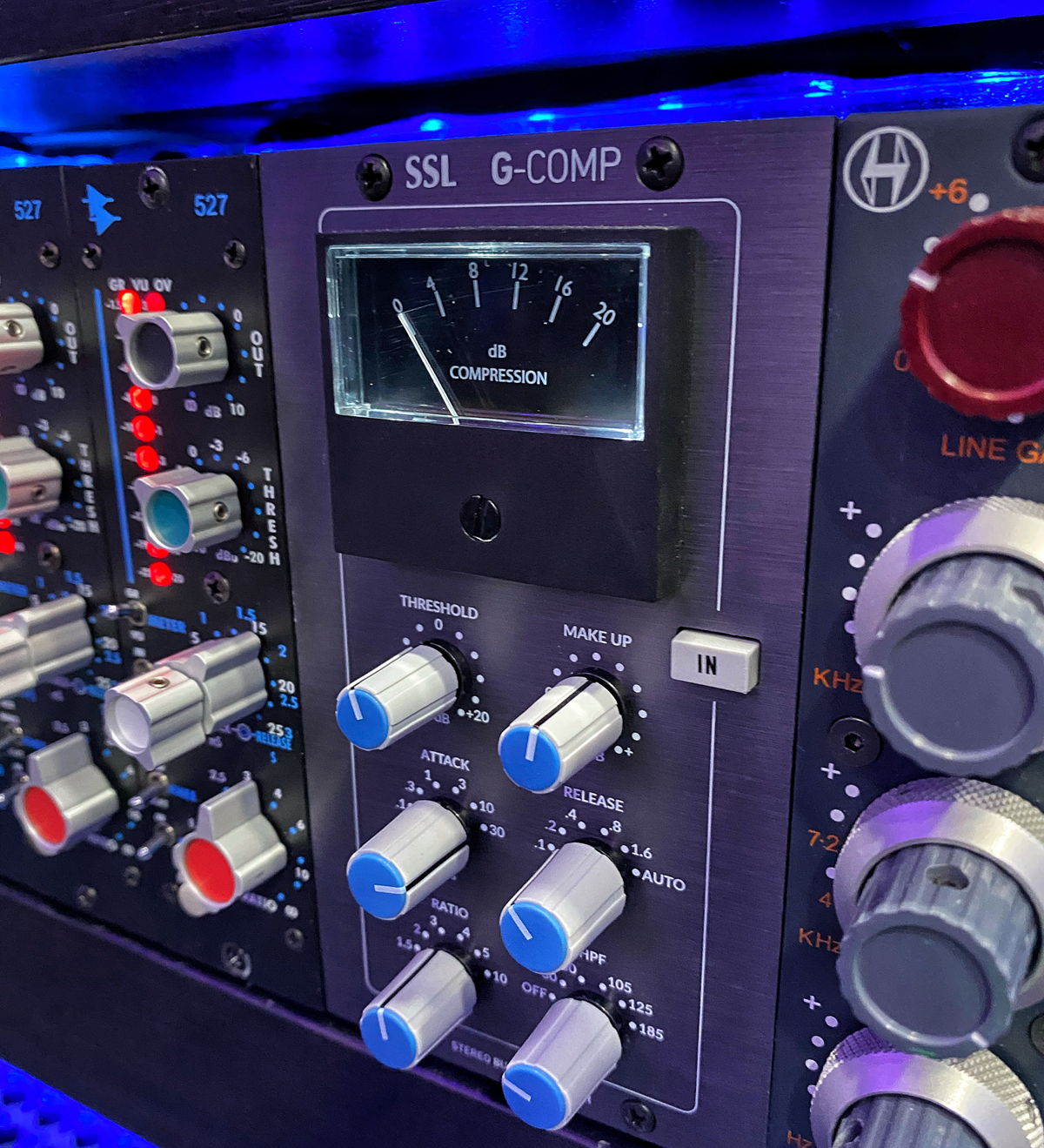 "I love the ability with the high pass switch too — it doesn't affect your low end if you don't want it to," he continues. "I like to slam it pretty hard and keep my attack around 30 ms, and my release time as short as possible – maybe .2 or .2 seconds. I will keep my ratio around 3 or 4 and my threshold right around 0 or 1, with makeup gain at about 11 o'clock. It just gives me a super fat, juicy sound from my drums — an instant, high quality drum sound, right out of the box with very minimal effort."
Each of the SSL 500 series units — the UVEQ, 611EQ, VHD+ and the G Series Bus Compressor — all play an integral role in Devine's facility and workflow: "These are all pieces of equipment that I use every day for tracking, mastering, recording and mixing," he concludes. "The results are immediate. When you are working with clients, you need to attain high quality results quickly — and SSL helps you get a polished result faster."
About Solid State Logic
​Solid State Logic is the world's leading manufacturer of analogue and digital audio consoles and provider of creative tools for music, broadcast, live and post production professionals. For more information about our award-winning products, please visit: www.solidstatelogic.com.